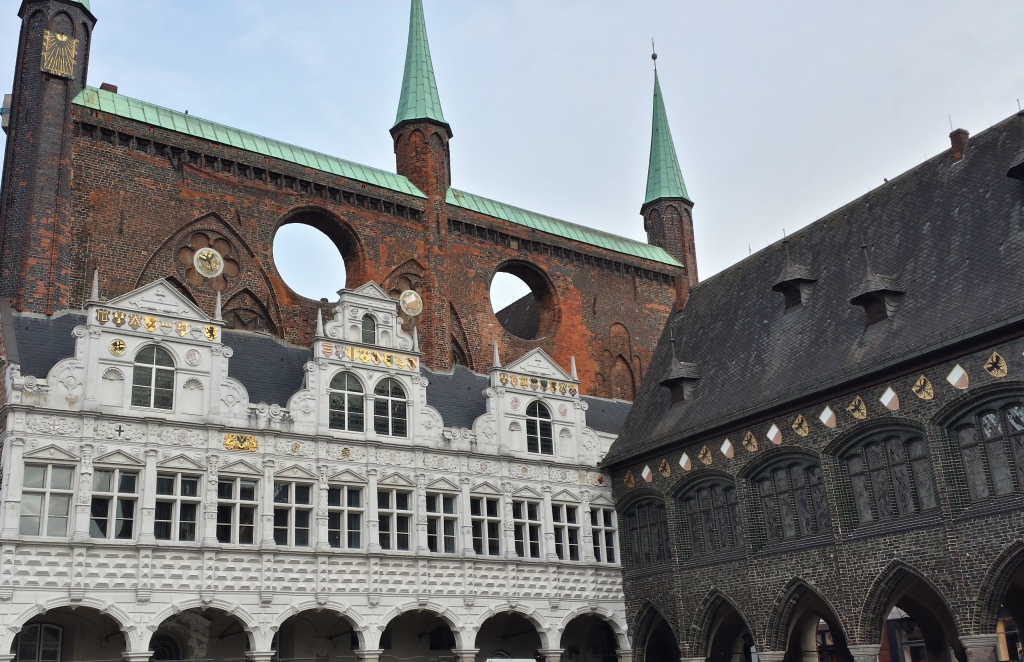 My work with medical devices took me to Lausanne, Switzerland last month, and since I was already halfway around the world my advisor and I decided a trip up north to Lübeck, Germany to visit medical device manufacturer Dräger made sense. The work I did there was really cool — in contrast to the conference in Lausanne, where I was the only person talking about medical devices, the Dräger work focused on nothing else. Also, I had a little over an hour for my presentation instead of 12 minutes.
I really enjoyed meeting some people who work in medical device connectivity research at Dräger, and I hope that we can continue to interact in the future. I also really enjoyed exploring Lübeck, which, like Lausanne, had a number of neat historic buildings. Communicating with people was definitely easier in Germany than it was in Switzerland (with the exception of one very insistent fellow in a train station) so while there were still challenges — mostly related to getting around: the mass transit is impressive, but it's also sort of difficult to understand at first — it was all in all pretty smooth.
I managed to grab another geocache in a really scenic downtown park, eat a ton of marzipan, and get (briefly) addicted to currywurst. I also went to a number of very cool churches, saw the famous city gate ("Holstentor") and even walk through a puppet museum.  You can see some photos of the churches and outdoor areas below!
---
Lübeck's Churches
---
Lübeck's Old Town