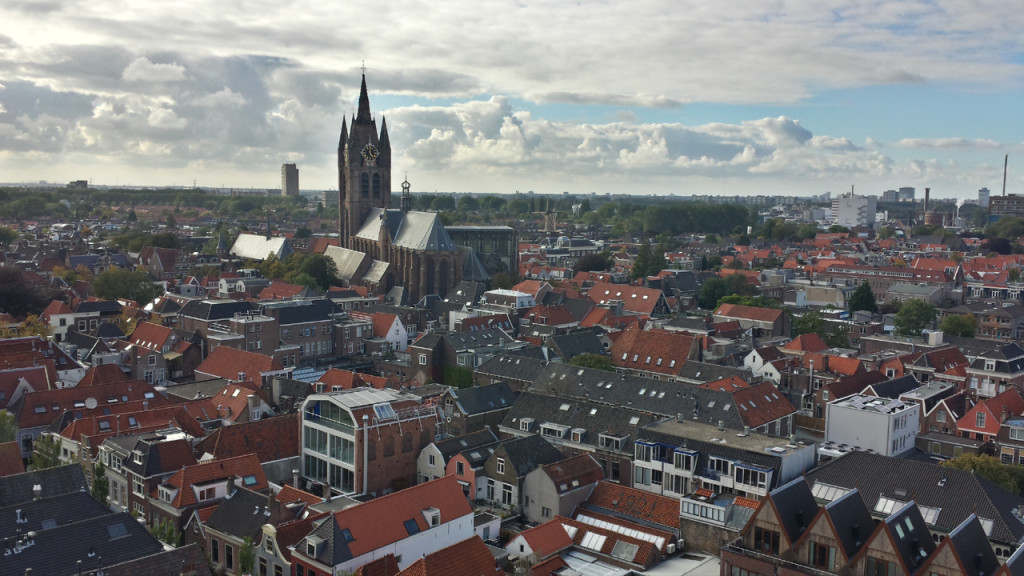 In July I wrote about a recent paper covering my lab's recent work with a concept called "Error Type Refinement." Then, in late September, I got to travel to the city of Delft in the Netherlands and present the work. I presented at the ASSURE workshop, which was co-located with this year's SAFECOMP conference. The workshop and conference were great — the presentations were really interesting, and I got to meet a lot of people working in the field (many of whom I knew previously as names on papers that I had read!)
I also had a lot of fun exploring Delft — the city is very old, and has a lot of really cool history, including a couple of neat churches — the Nieuwe Kerk (or New Church, though construction actually started in 1396) and the Oude Kerk (or Old Church, which dates to 1246). I also got to see more modern buildings (like the University library, which is a giant cone built into a hillside) as well as very small ones at Madurodam, which is a theme park that has 1:25 scale replicas of famous Dutch buildings, roads, ships and trains.
It was really nice to have nearly everything in the city easily accessible by foot, though I felt like I was always at risk of getting run over by people on bicycles, which was quite a change coming from the US. The canals (and accompanying ducks and geese) around which the sidewalks and streets were laid out were also a very pleasant change from the more mundane Kansas.
All in all, it was a great trip, and I learned a lot — both about safety critical computing, and about the history of the Netherlands. You can check out the photos I took below!
Delft and its University
Nieuwe Kerk — Exterior
Nieuwe Kerk — Interior
Madurodam
Oude Kerk
Nieuwe Meer in Amsterdam